Series: Throne of Glass
Hardcover: 704 pages
Publisher: Bloomsbury USA Childrens (September 6, 2016)
Language: English
ISBN-10: 1619636077
ISBN-13: 978-1619636071

Synopsis (From Amazon):

Kingdoms collide in Sarah J. Maas's epic fifth installment in the New York Timesbestselling Throne of Glass series.

The long path to the throne has only just begun for Aelin Galathynius. Loyalties have been broken and bought, friends have been lost and gained, and those who possess magic find themselves at odds with those who don't.

With her heart sworn to the warrior-prince by her side, and her fealty pledged to the people she is determined to save, Aelin will delve into the depths of her power to protect those she loves. But as monsters emerge from the horrors of the past, and dark forces become poised to claim her world, the only chance for salvation will lie in a desperate quest that may mark the end of everything Aelin holds dear.

In this breathtaking fifth installment of the New York Times bestselling Throne of Glass series, Aelin will have to choose what -- and who -- to sacrifice if she's to keep the world of Erilea from breaking apart.


My thoughts prior to reading:
I knew I wanted to read this book. I have been following this series since it first came out. Anything that Sarah J. Maas writes is absolutely stunning.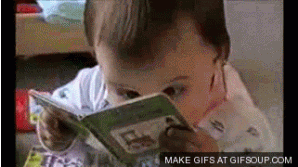 Have you read ACOTAR? Those characters! Specially Rhysand *sways*. Anyways I am getting off topic. I was so happy when Book People announced that she would be coming. I was fangirling so much when I found out.
Funny thing was that when I found out I wasn't even in Austin I was in Hawaii visiting a friend. Still from so many miles away I pre-ordered my book from Book People to hold my spot. The day the book came out I went to Barnes and Noble to get the special edition copy. I was so scared when I couldn't find any but then as I had nearly given up hope from the corner of my eye I saw a small stack near customer service. So I walked over there and took one and gawked at the colorful pictures. I didn't look crazy at all.
My thoughts after reading:
I began reading that book that same day but work *curse work* impeded from me reading Empire of Storms as fast as I would've liked (I should've called in sick till I finished it). So the story continues a few weeks after where the last book left off. Aelin, Rowan, Lysandra, Evaneline, Fleetfoot and Aedion are all together trying to set Aelin as the rightful ruler. Things however don't go according to plan.
Lysandra was wonderful in this novel I feel like she was figuring herself out and managed to grow a lot in this book.
We get to see more Manon!
Through out the book we get many different points of view from the characters and different plots. Sarah manages to make that work were it doesn't feel confusing.We get a lot of questions answered and get a little bit of background on some of the characters. I really enjoyed when unexpected characters crossed paths. One I really liked was Lorcan and Elide (small spoiler sorry). I never expected for these two to meet but when they did I thought they should have met sooner.
Aelin begins to better understand her powers and manages to have better control of it. Together with Rowan, Lysandra and Aedon they are nearly unstoppable. They make new friends along the way (characters we know from the novella stories). Aelin is trying to gather as many people as she can to defend everyone from the impending doom. As they go along doing this they discover many things about Elena Galathynius.
If you love this series then you should really pick up this book. I enjoyed it so much and I am certain you will too. I think I enjoyed it so much because I feel EVERYONE was in this book. We got to hear from characters we had not heard from in a long while.
P.S. these images are not mine. They are from wonderful people who gave life to this stunning series. Check them out!
Now because I love you guys so much I want to do a giveaway. The prize is Empire of Storms by Sarah J Maas. It is signed by her too, so that's a plus. Good luck!