Frazzled: Everyday Disasters and Impending Doom by
Booki Vivat
Age Range: 8 - 12 years
Grade Level: 3 - 7
Hardcover: 240 pages
Publisher: HarperCollins (September 27, 2016)
Language: English
ISBN-10: 0062398792
Synopsis (From Amazon):
Meet Abbie Wu. Abbie is in crisis—and not just because she's starting middle school or because she's stuck in a family that doesn't quite get her or because everyone seems to have a Thing except her. Abbie Wu is always in crisis.
From debut author and professional doodler Booki Vivat, Frazzled dives right into the mind of this hilariously neurotic middle school girl as she tries to figure out who she is and where she belongs. Akin to Smile by Raina Telgemeier, Frazzled is heavily illustrated, embarrassingly honest, and sure to appeal to anyone in the middle of figuring out how to survive the everyday disasters of growing up.
"Honest, sweet, and laugh-out-loud funny," raves Brightly.com.
My thoughts prior to reading:
I got this book in exchange for an honest review, all my opinions are my own. When I first received this book I wasn't very excited since it's a middle school book and for some reason I am not to fond of those. I picked this book up right before starting work (At an elementary/middle school). I thought I should read it and maybe recommend it to some students if I liked it enough. As soon as I opened it I realized there was a lot of pictures and the language used in this book would be simple enough for most students.
My thoughts after reading:
As I was reading through the book I was surprised by how cute and down to earth this character was. Abbie is the middle child in her family, she is about to start middle school and is absolutely lost.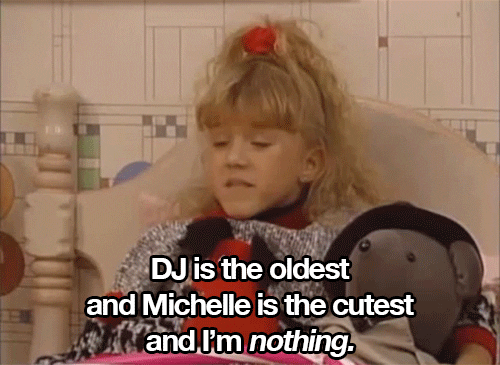 Everything is such a sudden change and her best friends aren't in many of her classes. Everyone seems to know what their doing and what they are best at and Abbie feels like she got left behind.
Students can relate easily with Abbie because we all were once in middle school and we were absolutely lost (I know I was). At school Abbie is seen as her brother's younger sister and wishes to be distinguished differently.
For kids entering into middle school this is the perfect book for you! It is even enjoyable for older readers so they can reminiscence on the younger days and see that kids today have it just as bad as we once did. The illustrations are delightful, you will find yourself laughing, cheering for this adorable character on, before you know it you will have turned the last page and find yourself asking for more.