Eligible: A modern retelling of Pride and Prejudice by Curtis Sittenfeld
Publisher:

Random House (April 19, 2016)

Language:

English

ISBN-10:

1400068320

ISBN-13:

978-1400068326


Synopsis:


From the "wickedly entertaining" (USA Today) Curtis Sittenfeld,

New York Times

bestselling author of

Prep

and American Wife,

comes a modern retelling of Jane Austen's

Pride and Prejudice. A bold literary experiment,

Eligible

is a brilliant, playful, and delicious saga for the twenty-first century.
This version of the Bennet family—and Mr. Darcy—is one that you have and haven't met before: Liz is a magazine writer in her late thirties who, like her yoga instructor older sister, Jane, lives in New York City. When their father has a health scare, they return to their childhood home in Cincinnati to help—and discover that the sprawling Tudor they grew up in is crumbling and the family is in disarray.
Youngest sisters Kitty and Lydia are too busy with their CrossFit workouts and Paleo diets to get jobs. Mary, the middle sister, is earning her third online master's degree and barely leaves her room, except for those mysterious Tuesday-night outings she won't discuss. And Mrs. Bennet has one thing on her mind: how to marry off her daughters, especially as Jane's fortieth birthday fast approaches.
Enter Chip Bingley, a handsome new-in-town doctor who recently appeared on the juggernaut reality TV dating show

Eligible. At a Fourth of July barbecue, Chip takes an immediate interest in Jane, but Chip's friend neurosurgeon Fitzwilliam Darcy reveals himself to Liz to be much less charming. . . .
And yet, first impressions can be deceiving.
Wonderfully tender and hilariously funny,

Eligible

both honors and updates Austen's beloved tale. Tackling gender, class, courtship, and family, Sittenfeld reaffirms herself as one of the most dazzling authors writing today.
Praise for Curtis Sittenfeld and

Eligible
"If there exists a more perfect pairing than Curtis Sittenfeld and Jane Austen, we dare you to find it. . . . Sittenfeld makes an already irresistible story even more beguiling and charming."—Elle
"Sittenfeld is an obvious choice to re-create Jane Austen's comedy of manners. [She] is a master at dissecting social norms to reveal the truths of human nature underneath."—The Millions
"A delightful romp for not only Austen devotees but also lovers of romantic comedies and sly satire, as well . . . Bestselling Sittenfeld plus Jane Austen? What more could mainstream fiction readers ask for?"—Booklist

(starred review)
"Sittenfeld adeptly updates and channels Austen's narrative voice—the book is full of smart observations on gender and money. . . . A clever retelling of an old-fashioned favorite."—Publishers Weekly
"Novelists get called master storytellers all the time, but Sittenfeld really is one."—The Washington Post
"Sittenfeld is popular but intellectual, accessible but mysterious and, above all—a perspective chameleon with an uncanny ability to enter the minds of callow prep school outcasts and devotedly compromising first ladies alike."—NPR's

All Things Considered
"[Sittenfeld] is a master of dramatic irony, creating fully realized social worlds before laying waste to her heroines' understanding of them. . . . Her prose [is] a rich delight."—The Boston Globe
My thoughts prior to reading:
Like many others I am absolutely in love with Pride and Prejudice. So when I saw this book I knew I had to read it.
My thoughts after reading:
I had mixed feelings about this book. I enjoyed it but felt like there was too many differences from the original novel but at the same time my response to the characters actions were very similar to what you would have reacted to in the book. I didn't quite like this version of Liz. I liked how some scenes were changed from Pride and Prejudice to give you a feel like you are reading it again for the first time. In this novel both Liz and Jane live in NYC and come down to Cincinnati for their father's health. It is in Cincinnati where they meet Chip Bingley and Fitzwilliam Darcy.
I must admit the relationship between Liz and Wickham irked me. I did not like how they knew each other prior to Liz meeting Darcy. It was clear that Liz liked Wickham and probably had felt this way for a long time.
There was a great twist to Lydia which I must admit I liked. In Pride and Prejudice we all know what happens to her and how our jaw may have dropped when we read/watched it for the first time when she ran off with Wickham. Something happens that has our jaw droppings (I will not say what). This is nice considering how familiar we are with Pride and Prejudice.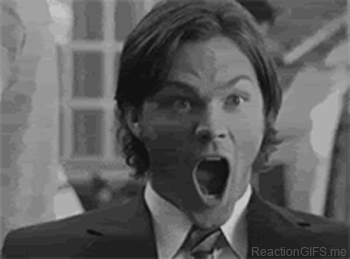 Towards the end I found myself laughing more and more. Whenever Liz comes to realize how she feels for Darcy not to mention when she meets Georgie (I love that part)!
The author is faithful to each of the characters personality I think it was a very good modern interpretation of them.
I must admit I loved the way Mrs. Bennet was in the novel. It is a great modern interpretation of her. She will be making you laugh with her nonsense. As for the ending the way the author wrapped up the ending will make you laugh, at least it made me laugh.
I wouldn't consider this one of the best books based of Pride and Prejudice but it will be enjoyable. Will you be planning on reading it? If you pick up this book please let me know what your thoughts on it are.