Cage of Deceit: Reign of Secrets by Jennifer Anne Davis
Series: Reign of Secrets (Book 1)
Paperback: 294 pages
Publisher: Clean Teen Publishing (August 25, 2015)
Language: English
ISBN-10: 1634220986
ISBN-13: 978-1634220989
Synopsis:
Jennifer Anne Davis's bestselling True Reign series captivated readers from the very first page. Now, get ready to become entangled in the follow-up series, Reign of Secrets. In this new series, follow Allyssa, the daughter of the beloved Emperor Darmik and Empress Rema-- and find out what happens after happily ever after.

Seventeen-year-old Allyssa appears to be the ideal princess of Emperion--she's beautiful, elegant, and refined. She spends her days locked in a suffocating cage, otherwise known as royal court. But at night, Allyssa uses her secret persona--that of a vigilante--to hunt down criminals and help her people firsthand.

Unfortunately, her nightly escapades will have to wait because the citizens of Emperion may need saving from something much bigger than common criminals. War is encroaching on their country and in order to protect her people, Allyssa may have to sacrifice her heart. Forced to entertain an alliance through marriage with a handsome prince from a neighboring kingdom, she finds herself feeling even more stifled than before. To make matters worse, the prince has stuck his nosy squire, Jarvik, to watch her every move.

Jarvik is infuriating, bossy and unfortunately, the only person she can turn to when she unveils a heinous plot. Together, the unlikely pair will have to work together to stop an enemy that everyone thought was long gone, one with the power to destroy her family and the people of Emperion. Now the cage Allyssa so longed to break free from might just be the one thing she has to fight to keep intact. In order to save her kingdom, she will have to sacrifice her freedom, her heart, and maybe even her life.
My thoughts prior to reading:
I first came across this book via Instagram. I saw GC Reading post it and I thought to myself this is something I would love to read. I commented on said picture fawning all over it and surprisingly enough GC Reading told me to contact her and sign up got the blog tour. I did as she said and was soon included to the blog tour. Yay me!
My thoughts after reading:
I cannot express how much I loved this book.
This book had me cheering the characters on and flailing over them. The book is mainly centered on Allyssa the crowned Princess of Emperion and only heir to the current King and Queen. Allyssa may be a pampered Princess but she isn't fond of the castle she is scarcely allowed to leave. Since Allyssa was twelve she began making a habit of leaving the castle and taking a more hands on approach of helping her kingdom. At night when she is supposed to be sleeping in her chamber she escapes the castle and becomes a v
igilante.
Four years have passed since she first sneaked out of the palace. So much has transpired since among them is that her own Kingdom is in dire need of help from neighboring kingdoms. The Kingdom of Fren arrives to Emperion with a proposition. They must unite the Kingdoms to fight against Russek whom is causing chaos and destruction in their wake. The proposition Fren has is a marriage union between Fren and Emperion. Allyssa feels like her life is enclosing in around her, she is not fond of the marriage alliance but is also aware that this union is what is best for Emperion. The Prince of Fren, Prince Odar is handsome but a little ignorant on the politics of his country not to mention his squire, Jarvick is an infuriating man who likes to stick his nose where it doesn't belong.
When push comes to shove Jarvick surprisingly is there to help Allyssa, together they make the strangest team. The initial hate they felt for one another becomes respect and later even friendship.
Allyssa's night escapades soon become very dangerous and she realizes there is so much more political information that her parents have been withholding from her.
The author is such a tease so many times her parents came close to telling her something of great importance but is never able to finish. The author also drops many hints as to what may be happening which makes me want to discuss this book with someone else who has read it but I will have to wait till more people have had the opportunity to read it. This is a book you must definitely add to your to-be-read shelf.
Characters
Allyssa – She is the crown princess of Emperion. Next in line to rule and only heir to the throne. Allyssa was originally a twin but her brother died shortly after being born. She has a vigilante complex she feels the need to help her kingdom any way she can. Allyssa can't do much from inside the castle so she takes it upon herself to sneak out and fight crime. However after the Prince of Fren comes her time outside becomes more and more limited and she quickly realizes her days as a vigilante is coming to a close. Allyssa is certain the Prince of Fren is in Emperion because he wants to establish a marriage alliance and although Allyssa doesn't want to be caged any further than she already is she is clear minded enough to know how beneficial this action will be for her kingdom.
Prince Odar – He is constantly described as handsome. He also has basic knowledge of his Kingdom but seems to prefer to stray from such information. He relies heavily on his squire and very little is known of him other than his Kingdom loves him.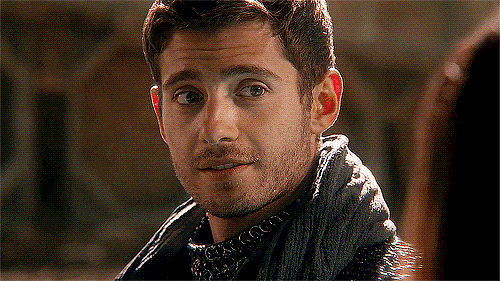 Jarvick (the squire) – Jarvick is the squire of the Prince. More than once he shows that he likes to surpass his limits. Jarvick is constantly clashing with Allyssa. He only wants to see if she really is what Fren needs and more than once he makes it clear that she is not what they need. As time passes his view of Allyssa begins to change and vice versa. They quickly become each other's confidants.
I think this book is great to read with a friend so you can discuss what you think will happen and flail for these characters.
There are so many hints as to what may be happening you just have to read closely but the cliffhanger at the end will have you putting book two in your to-be-read shelf. I'm anxious for book two to see what will happen I am certain readers will enjoy it.